Our Services
Road Traffic Accident Injuries

By Closed Method

In this method we do not operate, Incise any tissue or bone. Just with the help of modern elastics & wire systems we fix or close the Jaws for 6-8 weeks

Patient is kept on liquid diet.

Recovery time 2hrs.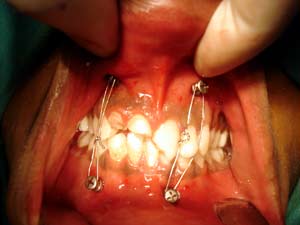 By Open Method

In this method patient is operated under general Anaesthesia under the guidance of oral & maxilla facial surgeon. In which we incise the facial tissue (Intra-orally) & fix titanium bone plates with screws.

Patient is kept under supervision at clinic / hospital and on semi sold diet.

Recover time 24hrs.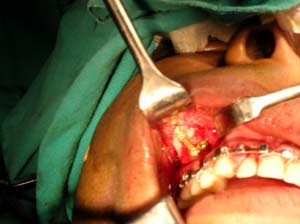 Infrastructure

Dental Instruments
How to Reach
Consult us

Team Members
Dr. Amit Kapoor
dentist@dramitkapoor.com
Dr. Tania Gen. Dentist
Dr. Smita Paul, Best MDS Pedodontist
Dr. Priyanka, MDS
Dr. Monika, Gen Dentist and others

Our Clinic is equipped with Operation Theatre Infrastructure to handle

Jaw Fracture
Teeth Fracture
Lip Injury
Nose Injuries
Facial Injuries